NHS whistleblowers lose their voice?
Posted By Andy Smith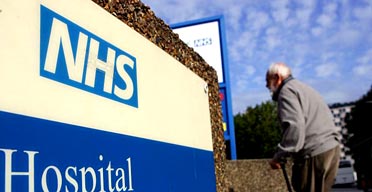 The use of 'super-injunctions' first hit the headlines last year, when a number of well-known personalities were either 'outed' or chose to reveal the fact they had taken out gagging orders against various individuals or organisations.
These 'super-injunctions' not only prevented people speaking out about various issues and topics, but also prevented them from even acknowledging the fact the injunction existed.
When the public discovered the power and range of these injunctions, there was outrage, but I suspect the people generally believed they were employed by private individuals and companies.
However, on Radio 4's Today programme this week, we heard claims that NHS employees have also allegedly been made the subject of these gagging orders.
Former health service manager, Gary Walker, claimed he was gagged from speaking out about his dismissal and concerns over patient care in 2011. Two years on, he has broken his own gagging order and also alleged the use of the super gag is widespread in the NHS.
This raises a number of questions about freedom of information and the responsibility publically funded bodies have in ensuring people are kept informed about services and standards.
The Government has already stated NHS staff should have a legal right to raise concerns about safety, malpractice or wrongdoing – and should not be made to suffer for doing so.
Going one step further, The Chair of the Health Select Committee, Stephen Dorrell, said legal action should be taken against any senior NHS employee who suppresses information relating to patients' safety.
What all this means, is that NHS communications teams will have their work cut out over the next few months. There will be increased scrutiny as a result of the recent news about Stafford Hospital and the allegations of gagging – and they must ensure their communication plans and strategies reflect the views expressed by the Department of Health and the Government.
Share it: